January 23, 2019
Elevated RDW Associated With Pulmonary Hypertension, Heart Failure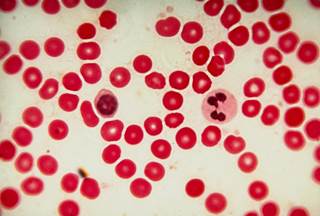 Red cell distribution width was associated with 263 phenotypes in both men and women.
Red cell distribution width (RDW) is strongly associated with multiple cardiopulmonary conditions including pulmonary arterial hypertension, congestive heart failure, and chronic pulmonary heart disease, according to study results published in the Annals of the American Thoracic Society.1
RDW is a prognostic factor in many diseases, such as mortality in hospitalized and community-dwelling populations.2,3 However, its clinical utility is limited because it is unclear which clinical conditions are most strongly associated with RDW. Therefore, researchers tested the association of RDW values in non-anemic individuals with International Classification of Disease (ICD-9) billing coded diseases using phenome-wide association studies.1
Of 1364 coded medical conditions, the researchers found that RDW was associated with 263 phenotypes in both males and females in a discovery cohort of 121,530 non-anemic individuals. The strongest associations were observed with pulmonary arterial hypertension, chronic pulmonary heart disease, and congestive heart failure. Echocardiography revealed that RDW was higher in right ventricular dysfunction than in left ventricular dysfunction (P <.001). Mean pulmonary arterial pressure was associated with RDW and remained strongly significant even when controlling for mean pulmonary capillary wedge pressure. The most clinically-relevant phenotype associated with RDW was pulmonary hypertension, and an elevated RDW in the absence of anemia should alert clinicians to the potential for underlying cardiopulmonary disease.
"Our unbiased association studies of RDW with phenotypic, echocardiographic, and hemodynamic data in non-anemic individuals provide a framework for clinicians and researchers alike to interpret elevated RDW" stated the investigators.1 "These findings are hypothesis-generating, as they highlight the potential shared pathophysiology of pulmonary hypertension and elevated RDW. Further work is needed to understand the mechanisms that drive the association between pulmonary vascular remodeling and elevated RDW," they concluded.
References
Thayer TE, Huang S, Levinson RT, et al. Unbiased phenome-wide association studies of red cell distribution width identifies key associations with pulmonary hypertension [published online January 4, 2019]. Ann Am Thorac Soc. doi:10.1513/AnnalsATS.201809-594OC
Perlstein TS, Weuve J, Pfeffer MA, Beckman JA. Red blood cell distribution width and mortality risk in a community-based prospective cohort. Arch Intern Med. 2009;169(6):588-594.
Shteinshnaider M, Barchel D, Almoznino-Sarafian D, et al. Prognostic significance of changes in red cell distribution width in an internal medicine ward. Eur J Intern Med. 2015;26(8):616-622.