May 22, 2017
Cardiovascular and Mortality Risk Reduction in Type 1 Diabetes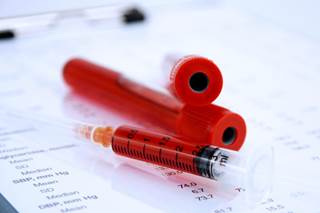 Controlling CV risk factors has been beneficial in patients with type 2 diabetes.
In a prospective study published in Circulation, patients with type 1 diabetes mellitus (T1DM) showed a reduced risk of cardiovascular (CV) events and mortality when several CV risk factors were at target levels.1
Some findings suggest that tight glycemic control may reduce the substantially elevated CV risk in patients with T1DM. However, other research has found that patients' risk of CVD and mortality is still twice as high compared with the general population, even with glycated hemoglobin (HbA1c) levels below 6.9% (52 mmol/mol).2,3
While it has been established that control of multiple CV risk factors can decrease the risk of death and mortality in patients with type 2 diabetes — as observed in the BARI 2D (Bypass Angioplasty Investigation Revascularization 2 Diabetes) trial, for example —the benefits of this strategy in patients with T1DM are less clear.4,5
To that end, the researchers analyzed data from the Swedish National Diabetes Register to investigate these associations in the context of optimal control of each of the following risk factors: HbA1c, blood pressure, smoking, albuminuria, and low-density lipoprotein cholesterol. Mortality and CV outcomes in 33,333 adult patients with T1DM were compared with mortality and CV outcomes in 166,529 age- and sex-matched controls (46% women; mean age 32 years) over a median follow-up period of 10.4 years.
Although patients showed a statistically higher risk for acute myocardial infarction (MI) and heart failure hospitalization even with optimal control of all risk factors, there was a steep graded association between controlled CV risk factors and CV outcomes.
Compared with controls, the adjusted hazard ratios in patients with all risk factors at target were:
1.31 (95% CI, 0.93-1.85) for all-cause mortality
1.82 (95% CI, 1.15-2.88) for acute MI
1.97 (95% CI, 1.04-3.73) for heart failure hospitalization
1.17 (95% CI, 0.51-2.68) for stroke
In patients with none of the risk factors at target, the hazard ratios compared with controls were:
7.33 (95% CI, 5.08-10.57) for all-cause mortality
12.34 (95% CI, 7.91-19.48) for acute MI
15.09 (95% CI, 9.87-23.09) for heart failure hospitalization
12.02 (95% CI, 7.66-18.85) for stroke.
"Importantly, for each risk factor not at target, we note a steep increase in the excess risks," the researchers wrote. "Our work therefore, further underlines the importance of other cardiovascular risk factors, besides glycated hemoglobin, to reduce the risk of all-cause mortality in individuals with T1DM."
References