April 30, 2017
Stroke and MI Rates Have Decreased Since Trans Fatty Acid Restrictions Enacted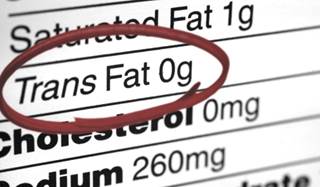 Multiple counties in New York began restricting the use of TFAs in eateries in 2007.
Stroke and myocardial infarction (MI) rates have declined in New York counties that restrict the use of trans fatty acids (TFAs) in eateries, according to results of a retrospective observational cohort study reported in JAMA Cardiology.1
Elevated consumption of dietary TFAs, mainly in the form of baked and fried foods, crackers, and chips containing partially hydrogenated oils (PHOs), has been linked to increased risk for stroke, coronary heart disease, and sudden cardiac death.2-4 As a result of such findings and others revealing an association between TFAs and negative effects on cholesterol, triglycerides, inflammation, and endothelial cell function, the US Food and Drug Administration (FDA) set restrictions on the use of PHOs in food. The rule will take effect in 2018 and will eliminate most TFAs from the American diet.5
Multiple counties in New York began restricting the use of TFAs in eateries, ranging from restaurants and bakeries to soup kitchens and senior meal programs, in 2007. These restrictions do not apply to TFAs in packaged foods. Although previous research demonstrated an association between reduced TFA intake and a 4.5% decrease in cardiovascular disease mortality in those counties within 1 year after the restrictions were implemented, that investigation did not include nonfatal events.6
Using data from the New York State Department of Health during a 12-year period, the current researchers compared hospital admissions for MI and stroke in 11 counties with TFA restrictions vs 25 counties without such restrictions. The primary study outcome was a composite of MI and stroke events, and secondary outcomes were individual MI and stroke rates. The researchers expected to find reduced MI and stroke rates in counties with vs without the restrictions.
Compared with counties without TFA restrictions, those with restrictions showed a significantly greater decline in combined MI and stroke events (−6.2%; 95% CI, −9.2% to −3.2%; P <.001) and MI rates individually (−7.8%; 95% CI, −12.7% to −2.8%; P =.002) 3 or more years after the restrictions took effect. These reductions were in addition to the already declining rates of stroke and MI across New York at the time of the first TFA restriction.
"Our results show the potential benefit of the FDA's comprehensive restriction on PHOs, which is the source of TFAs in most packaged food," the researchers concluded.
References
1. Brandt EJ, Myerson R, Perraillon MC, Polonsky TS. Hospital admissions for myocardial infarction and stroke before and after the trans-fatty acid restrictions in New York [published online April 12, 2017]. JAMA Cardiol. doi:10.1001/jamacardio.2017.0491
2. Kiage JN, Merrill PD, Judd SE, et al. Intake of trans fat and incidence of stroke in the Reasons for Geographic and Racial Differences in Stroke (REGARDS) cohort. Am J Clin Nutr. 2014;99(5):1071-1076. doi:10.3945/ajcn.113.075713
3. Imamura F, Lemaitre RN, King IB, et al. Novel circulating fatty acid patterns and risk of cardiovascular disease: the Cardiovascular Health Study. Am J Clin Nutr. 2012;96(6):1252-1261. doi:10.3945/ajcn.112.039990
4. Mozaffarian D, Katan MB, Ascherio A, Stampfer MJ, Willett WC. Trans fatty acids and cardiovascular disease. N Engl J Med. 2006;354(15):1601-1613.
5. Final determination regarding partially hydrogenated oils (removing trans fat). Food Additives and Ingredients. Silver Spring, MD: US Food and Drug Administration; March 17, 2017. https://www.fda.gov/food/ingredientspackaginglabeling/foodadditivesingredients/ucm449162.htm. Accessed April 24, 2017.
6. Restrepo BJ, Rieger M. Trans fat and cardiovascular disease mortality: evidence from bans in restaurants in New York. J Health Econ. 2016;45:176-196. doi:10.1016/j.jhealeco.2015.09.005