March 08, 2018
Diabetes Reclassification May Help Improve Patient Risk Stratification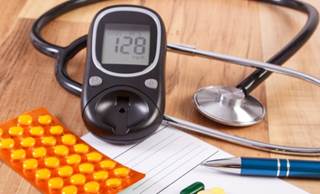 By reclassifying diabetes into subgroups, researchers were able to demonstrate differing courses of disease progression and risk for complications.
HealthDay News — Reclassification of diabetes into subgroups showed differing courses of disease progression and risk for diabetic complications, according to a study published online in The Lancet Diabetes & Endocrinology.
Emma Ahlqvist, PhD, from Lund University in Sweden, and colleagues used data from the Swedish All New Diabetics in Scania cohort to do data-driven, cluster analysis in 8980 patients with newly diagnosed diabetes. Subgroup classification was validated in 3 independent cohorts.
The researchers identified 5 replicable clusters of patients with diabetes. These subgroups had significantly different patient characteristics and risk for diabetic complications. Individuals in cluster 3, the most resistant to insulin, had significantly higher risk of diabetic kidney disease, compared to individuals in clusters 4 and 5. However, cluster 3 had been prescribed similar diabetes treatment. Retinopathy risk was highest in cluster 2, which was insulin deficient. Genetic associations in the clusters differed from those seen in traditional type 2 diabetes.
"We stratified patients into 5 subgroups with differing disease progression and risk of diabetic complications," the authors wrote. "This new substratification might eventually help to tailor and target early treatment to patients who would benefit most, thereby representing a first step towards precision medicine in diabetes."
Reference
Ahlgvist E, Storm P, Käräjämäki A, et al. Novel subgroups of adult-onset diabetes and their association with outcomes: a data-driven cluster analysis of six variables [published online March 1, 2018]. Lancet Diabetes Endocrinol. doi:10.1016/S2213-8587(18)30051-2