June 21, 2017
Systolic Blood Pressure Variability Independently Predicts CV Events and Death in Diabetes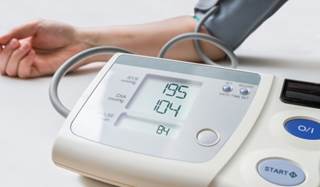 Previous studies have shown that higher visit-to-visit SBP variability is associated with greater CVD risk.
Visit-to-visit variability (VVV) in systolic blood pressure (SBP) is an independent predictor for cardiovascular events and all-cause mortality in patients with type 2 diabetes (T2D), according to findings reported in Hypertension.1
SBP may be the second most important risk factor for cardiovascular disease (CVD), after age. Because of variability in SBP, it is ideal to include multiple measurements in the calculation of blood pressure. Earlier findings indicated that higher VVV is independently linked with greater CVD risk, although the potential value of including VVV in CVD risk scores has not been fully explored.2,3
Previously, the results of the ADVANCE clinical trial (Action in Diabetes and Vascular Disease: Preterax and Diamicron Modified Release Controlled Evaluation; ClinicalTrials.gov identifier: NCT00145925) identified VVV in SBP as a risk factor for microvascular and macrovascular events and mortality in patients with T2D, independent of other CV risk factors such as mean SBP.4
Noting that that this patient population "may be particularly susceptible to increased BP variability, given the high prevalence of arterial stiffness and autonomic dysfunction in this high-risk group," the current study aimed to determine the long-term effects of SBP variability in a portion of patients from the ADVANCE trial in the ADVANCE-ON (ADVANCE-Observational; ClinicalTrials.gov identifier: NCT00949286).
A total of 9114 patients with a mean age of 68 years (42% women; 37% Asian) were included in the analysis. VVV was estimated using SBP data from 6 visits that occurred during the first 24 months of the trial, and the median follow-up period was 7.6 years. A composite of major macrovascular and renal events and all-cause mortality served as the primary outcome.
The results show a log-linear association between standard deviation of SBP and increased risk for the primary outcome (P <.001) after multivariate adjustment for other CV risk factors including mean SBP. In the highest vs lowest tenth of the standard deviation, the hazard ratio (HR) was 1.39 (95% CI, 1.15-1.69). Similar trends were observed for major macrovascular events alone and all-cause mortality alone (both P <.01). The 8-year risk classification improved significantly with the inclusion of SBP standard deviation (continuous net reclassification improvement, 5.3%), and similar results were found for other measures of VVV.
"With the advent of linked clinical records, and home monitoring of BP, it is becoming practical to use VVV in SBP to improve individual risk stratification, beyond using mean SBP and other factors," the researchers stated. These results point to reduced VVV in SBP as a potential treatment target in patients with T2D.
References