May 04, 2017
Hypertension in Adolescents Linked to Higher Body Mass Index
This article originally appeared
here.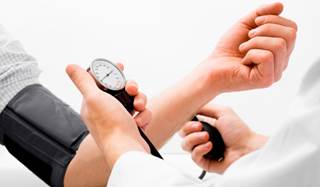 The findings demonstrated that 40.6% of adolescents in the present study had prehypertension or hypertension.
In a study reported at the 26th American Association of Clinical Endocrinologists (AACE) Annual Scientific Sessions & Clinical Congress, May 3-7 in Austin, Texas, more than 40% of adolescents were found to have prehypertension or hypertension, and these conditions were associated with higher body mass index (BMI) and waist circumference.1
Obesity is often cited as the most common risk factor for hypertension, and this link has been supported by various research findings. A study of 6790 adolescents, for example, revealed that 9.5% and 9.4% of participants had prehypertension and hypertension, respectively, both of which increased along with increasing BMI.2
In the current cross-sectional investigation, researchers from Taif University in Saudi Arabia examined these prevalence rates and associated characteristics in 424 intermediate and high school students (74.8% male; mean age, 15.44). Participants' height, weight, and BMI were measured, and baseline characteristics and lifestyle habits were assessed via self-report. The study excluded students with chronic medical conditions and learning disabilities.
The results showed that 14.2% of participants had prehypertension and 26.4% had hypertension. Significant differences in the following characteristics were observed in students with hypertension or prehypertension compared with students with normal blood pressure:
Age: 15.6 vs 15.2 (P

=.002)

Male sex: 67.4% vs 79.8% (P

=.001)

BMI: 24.7 kg/m2

vs 20.6 kg/m

2

(

P

<.001)

Waist circumference: 87.6 cm vs 78.3 cm (P

<.001)
There were no significant differences between groups on measures of smoking, soft drink and milk intake, fast food and potato chip consumption, fruit intake, walking frequency, and sedentary lifestyle.
Overall, the findings demonstrated that 40.6% of adolescents in the present study had prehypertension or hypertension, and "those were significantly more likely to be older, girls, have higher BMI, and have larger waist circumferences."
Reference
Alswat K, Alasmari H, Al-shehri A, Aljuaid TA, Alzaidi B. Prevalence of hypertension and prehypertension and its relation to body mass index and lifestyle habits. Abstract 613. Presented at: 26th American Association of Clinical Endocrinologists Annual Scientific Sessions & Clinical Congress. May 3-7, 2017; Austin, TX.
McNiece KL, Poffenbarger TS, Turner JL, Franco KD, Sorof JM, Portman RJ. Prevalence of hypertension and pre-hypertension among adolescents. J Pediatr. 2007;150(6):640-644. doi:10.1016/j.jpeds.2007.01.052