January 27, 2017
AHA: Heart Failure Rates Increasing, CVD Mortality Decreasing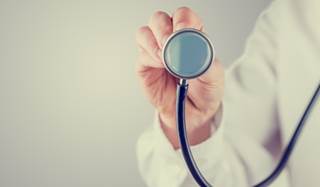 The AHA reports that heart failure rates continue to rise even as cardiovascular disease mortality is falling.
HealthDay News – Heart failure rates are increasing in the United States, and cardiovascular disease remains the leading cause of death, even as the mortality rate from cardiovascular disease is falling, according to a new report from the American Heart Association (AHA).
The number of American adults with heart failure rose by 800,000 over 5 years, say the authors of the AHA's 2017 Heart Disease and Stroke Statistics Update. The number of people with heart failure is expected to rise by 46% by 2030. Cardiovascular disease and stroke are the 2 top causes of death worldwide. In the United States, cardiovascular disease is first and stroke is fifth.
In the United States, more than one-third of adults (92.1 million) have cardiovascular disease. In 2014, 807,775 Americans died from cardiovascular disease. However, deaths from cardiovascular diseases fell more than 25% from 2004 to 2014. And, physical activity increased more than 7% from 1998 to 2015.
The AHA report also noted that cardiovascular disease disparities persist in the United States. "We know that advances in cardiovascular health are not distributed evenly across the population," Emelia Benjamin, MD, chair of the AHA Statistics Committee and professor of medicine at the Boston University School of Medicine, said in an AHA news release. "In particular, individuals who live in rural communities, have less education, have lower incomes, and are ethnic or racial minorities have an undue burden of cardiovascular disease and its risk factors."
Reference
Heart failure projected to increase dramatically, according to new statistics [news release]. Dallas, TX: American Heart Association News; January 25, 2017. http://news.heart.org/heart-failure-projected-to-increase-dramatically-according-to-new-statistics/