July 12, 2018
Statin Use and Cardiovascular Risk Perception Varies Among Races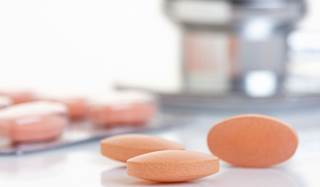 Statin undertreatment appears to be common, particularly in African American patients.
African American individuals, who are already at a higher risk for atherosclerotic cardiovascular disease than white individuals, were less likely to receive guideline-recommended statin therapy according to the results of a recently published study in JAMA Cardiology.
Data from the Patient and Provider Assessment of Lipid Management (PALM) Registry were used to examine statin use and dosing between African American and white outpatient adults. Statin undertreatment, defined as either not taking a statin or taking statins at doses lower than recommended, was then compared between groups.
Of the 5689 individuals who were eligible for inclusion in the study, 806 were African American and 4883 were white. For the primary study outcome of statin undertreatment, African American patients were less likely than white patients to be treated with any statin (70.61% v 74.85%; P =.02).
Furthermore, African American patients were less likely than white patients to be treated with a statin at the guideline-recommended intensity (33.3% vs 43.9%; P <.001). When comparing low-density lipoprotein cholesterol, African American patients had higher levels than white patients.
In terms of patient perceptions, African American patients were more likely to report worrying about heart attack or stroke, less likely to perceive their risk for cardiovascular disease to be worse than their peers, and less likely to believe statins are effective or safe.
The researchers noted possible reasons for these differences: "The reasons underlying racial differences in statin therapy are complex, with African American patients differing from white patients in their risk perception, trust in clinicians, and beliefs about efficacy and safety of statins."
However, given that many patients in both treatment groups did not receive statins at the guideline-recommended intensity, the researchers concluded, "Greater emphasis on following national guidelines when treating both African American patients and white patients may improve care and outcomes for all patients."
Reference
Nanna M, Navar A, Zakroysky P, et al. Association of patient perceptions of cardiovascular risk and beliefs on statin drugs with racial differences in statin use: Insights from the Patient and Provider Assessment of Lipid Management registry [published online June 13, 2018]. JAMA Cardiol. doi:10.1001/jamacardio.2018.1511