January 17, 2019
Association Between Statins and Depression Likely Mediated by Confounding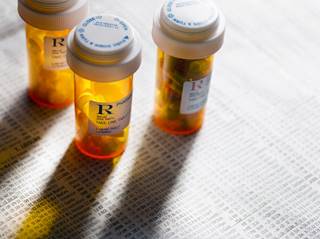 The association between statins and depression risk may be mediated by residual confounding or bias.
Although previous research has suggested that statins may have an antidepressant effect, it is more likely that statin users are just as likely as nonstatin users to have depression. However, people taking statin drugs may be more likely to have depression diagnosed and treated, according to a study published in the Journal of Affective Disorders.1
Statins have anti-inflammatory effects2 and because inflammation is considered to play a role in the pathophysiology of depression,3-5 the synergistic antidepressant effect of a statin combined with a selective serotonin reuptake inhibitor has been demonstrated.6
Because the effect of statin treatment on the risk for depression is unclear, researchers identified 193,777 statin users from 1996 to 2013 among individuals born in Denmark (from 1920 to 1983) and, using propensity scoring, matched them with an equal number of nonusers.1
They found that statin use was associated with an increased risk for antidepressant use and an increased risk for any other prescription drug use. They also observed an increased risk for receiving a depression diagnosis in statin users, but this risk was not increased after adjusting for antidepressant use. Reduced cardiovascular mortality and reduced all-cause mortality were also observed in statin users.
"These results suggest that the association between statin treatment and antidepressant use is unspecific (equivalent association between statins and most other drugs) and that the association between statin use and depression diagnosis is mediated by residual confounding, bias or by downstream effects of the statin prescription (seeing a physician more often)," concluded the authors.1
Disclosures: Several study authors have disclosed financial relationships with the pharmaceutical industry. Please refer to original reference for full list of author disclosures.
References
Köhler-Forsberg O, Gasse C, Petersen L, Nierenberg AA, Mors O, Østergaard SD. Statin treatment and the risk of depression. J Affect Disord. 2018;246:706-715.
Weitz-Schmidt G. Statins as anti-inflammatory agents. Trends Pharmacol Sci. 2002;23:482-486.
Benros ME, Waltoft BL, Nordentoft M, et al. Autoimmune diseases and severe infections as risk factors for mood disorders: a nationwide study. JAMA Psychiatry. 2013;70:812-820.
Müller N. Immunology of major depression. Neuroimmunomodulation. 2014;21:123-130.
Wium-Andersen MK, Ørsted DD, Nielsen SF, Nordestgaard BG. Elevated C-reactive protein levels, psychological distress, and depression in 73, 131 individuals. JAMA Psychiatry. 2013;70:176-184.
Salagre E, Fernandes BS, Dodd S, Brownstein DJ, Berk M. Statins for the treatment of depression: a meta-analysis of randomized, double-blind, placebo-controlled trials. J Affect Disord. 2016;200:235-242.