May 23, 2017
Gluten Does Not Increase Coronary Heart Disease Risk in General Population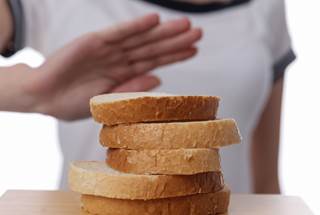 Avoiding gluten may result in a lack of whole grains, which can affect cardiovascular risk.
A prospective cohort study reported in BMJ found no significant long-term association between gluten intake and the risk for coronary heart disease (CHD).1
Celiac disease affects an estimated 0.7% of people in the United States.2 The condition is characterized by intestinal damage and inflammation caused by consumption of gluten, a storage protein found in wheat and related grains. Celiac disease is linked with an increased risk for CHD, which has been shown to diminish with a gluten-free diet.3
In addition to individuals with celiac disease, some individuals may experience similar symptoms due to non-celiac gluten sensitivity. Obesity, metabolic syndrome, neuropsychiatric symptoms, and cardiovascular risks may also be increased by gluten consumption.4,5
Accordingly, gluten-restrictive diets have become increasingly common. A follow-up analysis of the National Health and Nutrition Examination Survey (NHANES) showed that the prevalence of people without celiac disease adhering to a gluten-free diet increased more than 3-fold from 2009-2010 to 2013-2014 (from 0.52% to 1.69%).6 "The reasons for gluten reduction likely relate to the perception that gluten carries adverse health effects," although some findings suggest such diets may be nutrient-deficient, the current researchers wrote.7
Using dietary data from 64,714 women and 45,303 men without a history of CHD or celiac disease, researchers from Harvard Medical School in Boston and Columbia University College of Physicians and Surgeons in New York City examined long-term associations between gluten intake and CHD. During the 26-year follow-up period, 2431 women and 4098 men developed CHD (fatal myocardial infarction in 540 women and 1746 men; non-fatal myocardial infarction in 1891 women and 2352 men).
Participants in the lowest fifth of estimated gluten intake had a CHD incidence rate of 352 per 100,000 person years, while the rate in participants in the highest fifth was 277 events per 100,000 person years. Participants in the highest fifth of gluten intake had a multivariable hazard ratio (HR) for CHD of 0.95 (95% CI, 0.88-1.02; P for trend =.29) after adjustment for known risk factors.
After adjustment for whole grain intake (leaving the remaining variance of gluten corresponding to refined grains), the multivariate HR was 1.00 (95% CI, 0.92-1.09; P for trend =.77). After adjustment for refined grain consumption (leaving the variance of gluten intake correlating with whole grain intake), estimated gluten consumption was associated with a lower risk of CHD (multivariate HR 0.85; 95% CI, 0.77-0.93; P for trend =.002).
The results do not support a link between a gluten-restricted diet and reduced risk for CHD in individuals without celiac disease.
"In addition, the avoidance of dietary gluten may result in a low intake of whole grains, which are associated with cardiovascular benefits," the researchers noted. "The promotion of gluten-free diets for the purpose of coronary heart disease prevention among asymptomatic people without celiac disease should not be recommended."
References