March 03, 2017
Care Setting Impacts Carotid Artery Stenosis Management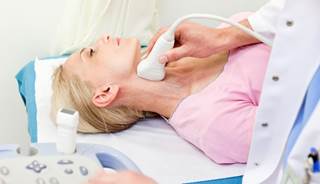 Patients were more likely to undergo procedural management in a fee-for-service system vs a salary-based system.
HealthDay News — For individuals with a diagnosis of carotid artery stenosis, the likelihood of undergoing procedural management is increased for those treated in a fee-for-service system compared with a salary-based setting, according to a study published in JAMA Surgery.
Louis L. Nguyen, MD, MBA, MPH, from Brigham and Women's Hospital in Boston, and colleagues queried the Department of Defense Military Health System Data Repository for individuals diagnosed with carotid artery stenosis to examine the correlation of the treatment system (fee-for-service physicians in the private sector versus salary-based military physicians) with the odds of procedural intervention versus medical management. Data were included for 10,579 individuals, of whom 12.4% underwent at least 1 procedure.
The researchers found that the odds of undergoing procedural management were significantly higher for patients in the fee-for-service system versus the salary-based system, after adjustment for demographic and clinical factors (odds ratio [OR], 1.629). When patients were stratified by symptom status at presentation, the findings persisted (symptomatic: OR, 2.074; asymptomatic: OR, 1.534).
"Individuals treated in a fee-for-service system were significantly more likely to undergo procedural management for carotid stenosis compared with those in the salary-based setting," the authors write. "These findings remained consistent for individuals with and without symptomatic disease."
References
Nguyen LL, Smith AD, Scully RE. Provider-induced demand in the treatment of carotid artery stenosis [published online March 1, 2017]. JAMA Surg. doi: 10.1001/jamasurg.2017.0077
Kang R, Columbo JA, Goodney PP. Assessing the appropriateness of carotid revascularization [published March 1, 2017]. JAMA Surg. doi: 10.1001/jamasurg.2017.0090