March 14, 2017
Higher CHADS2 Score in Atrial Fibrillation Linked to Increased Dementia Risk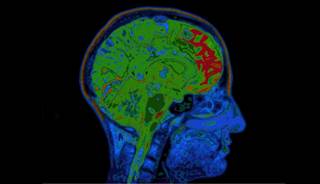 Long-term warfarin therapy has been associated with cognitive decline.
Higher CHADS2 and CHA2DS2VASc scores are linked to an increased risk for dementia in patients with atrial fibrillation (AF) treated with long-term warfarin therapy, according to a study published in the American Heart Journal.1
Long-term warfarin treatment has been associated with cognitive decline, particularly in patients with low time in therapeutic range (TTR). Factors that may contribute to this phenomenon include microbleeds and intracerebral hemorrhage resulting from supratherapeutic levels and microemboli and ischemic stroke from subtherapeutic levels.2
The CHADS2 score estimates the risk of ischemic stroke in patients with atrial fibrillation (AF) based on the presence of select cardiovascular risk factors.3 As with long-term anticoagulation, the CHADS2 score is associated with dementia in patients with AF, and AF itself has been found to predict dementia as well.4
However, prior data examining the relationship between CHADS2 score and dementia did not take anticoagulation status into account, so the extent of dementia risk in patients with AF treated with warfarin remains unknown. In addition, whether or not the CHADS2 score reflects an advanced cardiovascular disease state that encompasses both AF and dementia has not been established.
T. Jared Bunch, MD, Kevin Graves, BS, and colleagues from Intermountain Medical Center Heart Institute in Murray, Utah, evaluated whether or not the CHADS2 and CHA2DS2VASc scores predicted dementia in patients with and without AF treated with chronic anticoagulation with warfarin in a retrospective study.
A total of 3015 patients with AF and 3015 patients without AF were included for analysis. The distributions of CHADS2 and CHA2DS2VASc scores were similar among both the AF and non-AF groups. More patients with AF developed dementia than patients without AF (5.2% vs 2.6%).
In the overall study population, higher CHADS2 scores were associated with an up to 5-fold higher risk for dementia. When examining this relationship by treatment group, increasing CHADS2 scores significantly correlated with increasing dementia risk among AF patients, but not among patients without AF. Findings were similar for CHA2DS2VASc scores.
"Our study helps to provide evidence of the systemic disease nature of both AF and dementia. This observation highlights the concept that AF is a risk marker of an advanced cardiovascular or vascular disease state. In a sense, many dementias are also the end result of an advanced cardiovascular or vascular disease state," Dr Bunch told Cardiology Advisor.
"If we want to reduce the risk of AF and dementia, then we need to target their shared risk factors of high blood pressure, diabetes, obesity, sleep apnea, etc. Many of these risk factors are modifiable early in the disease course. This concept of early intervention of risk factors to reduce disease risk needs to be further studied," he said.