June 12, 2017
American Association for Thoracic Surgery Guidelines on Surgical Ablation for Atrial Fibrillation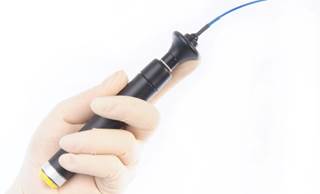 The AATS conducted a large meta-analysis to determine that surgical ablation in afib is safe and effective.
Although the Cox-Maze III procedure has strong treatment outcomes in atrial fibrillation (AF), referring general surgeons and physicians are hesitant to recommend the procedure for unclear reasons.1
The American Association for Thoracic Surgery (AATS) expert consensus guidelines are 10 evidence-based guidelines derived from studies with concomitant surgical ablation procedures in the adult human population with a comparison group present and published in the English language between January 2000 and December 2015.
The AATS guidelines are focused on both short- and long-term surgical outcomes and on the hybrid surgical ablation procedures performed collaboratively by electrophysiologists and cardiac surgeons. Recommendations are classified by the size of the treatment effect and the estimate of precision or certainty of the treatment effect.2
Based on 27 studies that met inclusion criteria, AATS found that a concomitant surgical ablation procedure for AF does not increase the incidence of perioperative morbidity, especially for deep sternal wound infection, pneumonia, reoperation for hemorrhage, and renal failure on dialysis (Class IIa, Level A evidence). In particular, the committee's own meta-analysis of the data showed a significantly reduced incidence of pneumonia in the perioperative time frame (odds ratio [OR], 0.474; 95% CI, 0.262-0.857; P =.013).
Likewise, evidence from 20 studies that met inclusion criteria is strong enough to suggest that the addition of a concomitant surgical ablation procedure for AF does not change the incidence of perioperative stroke or transient ischemic attack (TIA; Class IIa, Level A evidence; OR, 0.463; 95% CI, 0.212-1.011; P =.053), nor does it change the incidence of late stroke/TIA and may possibly reduce the incidence of late stroke or TIA (OR, 0.505; 95% CI, 0.211-1.208; P =.125).
The committee also found that the addition of a concomitant surgical ablation for AF does significantly improve both 30-day operative mortality (OR, 0.643; 95% CI, 0.464-0.890; P =.008; Class I, Level A evidence) and long-term survival of up to 1 year (OR, 0.486; 95% CI, 0.355-0.665: P <.001) when compared with no treatment (Class IIa, Level A evidence). For long-term survival (>1 year), the AATS has found vast heterogeneity among the data.2
The literature suggests that patients have significant improvements in Health Related Quality of Life (HRQL) measures in the period following surgical ablation, but these changes are not unique to individuals undergoing cardiac surgery with surgical ablation; patients with and without ablation have similar levels of health-related quality of life (HRQL) in the postsurgical period (Class IIa, Level B-R).
In contrast, cardiac surgery with surgical ablation is associated with improvement in AF symptoms and AF-related symptom frequency (Class IIa, Level C-LD). AATS recommends hybrid procedures when compared with percutaneous catheter ablation in a subgroup of symptomatic patients with AF in whom pharmaceutical treatment and percutaneous catheter ablation have already failed (Class IIb, Level B-NR); bilateral pulmonary vein isolation (PVI) seems to be the most effective and safest hybrid procedure.2
Currently, there is no validated training curriculum for surgeons to complete before performing surgical ablation of AF independently. Therefore, AATS recommends that more specific research be conducted to study the effect of surgeon experience on return to normal sinus rhythm following surgical ablation.
Furthermore, the committee recommends that surgeons who are new to surgical ablation for AF be proctored by an experienced surgeon for up to 5 cases before performing ablation independently (Class I, Level C).
Disclosures: Dr Ad is a consultant for Medtronic, on the speaker's bureau for Atricure, on the speaker's bureau for Liva Nova, on the advisory board for Nido Surgical and a co-owner of Left Atrial Appendage Occlusion, LLC. Dr Damiano Jr. consults for Atriure, Edwards and On-X Lifesciences. Dr Badhwar has affiliations with the Mitral Advisory board for Abbott Cardiovascular, Dr. Calkins consults for Atricure and Medtronic, Dr La Meir consults for Atricure. Dr Doll consults for Atricure. Dr Gillinov receives fees from Edwards Lifesciences, Medtronic, On-X, St. Jude Medical, Abbott, Atricure, and ClearFlow.
References
Millar RC, Arcidi JM, Alison PJ. The maze III procedure for atrial fibrillation; should the indications be expanded? Ann Thorac Surg. 1996;70:1580-1586.
Ad N, Damiano RJ Jr, Badhwar V, et al. Expert consensus guidelines: examining surgical ablation for atrial fibrillation. J Thorac Cardiovasc Surg. 2017;153(6):1330-1354.