December 01, 2017
Clinical Review: Treating Iron Defiency Anemia in Heart Failure
This article originally appeared
here.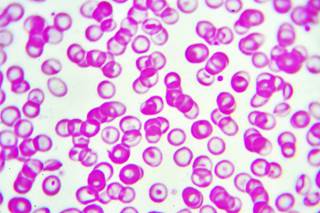 Treating IDA in HFrEF is an evidence-based recommendation.
Iron deficiency anemia (IDA) is a common entity in patients with heart failure with reduced ejection fraction (HFrEF), with almost half of patients having either absolute or functional iron deficiency.1 Many HFrEF patients present with iron deficiency, many with anemia, and many with both.1 The estimated prevalence of anemia varies widely (from 6% to 70%), reflecting the heterogeneity in anemia screening, clinical setting (ie, hospitalized vs. outpatients), and socioeconomic status of the study populations.2
Anemia is associated with poor clinical outcomes in patients with HFrEF. It is "independently associated with HF disease severity, and iron deficiency appears to be uniquely associated with reduced exercise capacity."3 Despite the high prevalence and serious consequences of anemia in patients with HF, it often goes unnoticed.4
To shed light on the often-challenging management of this common condition, MPR presented the case of a hypothetical patient to Rachel Bijou, MD, Attending Cardiologist, Columbia University Irving Medical Center, New York, NY. Dr. Bijou specializes in advanced heart failure and transplant cardiology.
Case Study
Ms. W has 30-year history of hypertension, hyperlipidemia and an 8-year history of systolic dysfunction. She has persistent atrial fibrillation (AF) and an AICD for primary prevention. She was hospitalized for congestion following a 5-day river cruise. She seemed to have a good response to therapy with relief of her congestive symptoms; however, she reports persistent weakness and fatigue impacting her quality of life. She finds it taxing to do her errands and feels washed out by the middle of the afternoon. Her appetite is poor; she is eating smaller portions and has lost another 3 lbs. since the hospitalization. A recent colonoscopy was unrevealing. Last year her hemoglobin count was 11.4 g/dL and it is now 9.8. The echocardiogram prior to hospital discharge was notable for an ejection fraction (EF) of 24%.
Current medications
Lisinopril 20 mg/day
Carvedilol 25 mg BID
Torsemide 20 mg/day
Spironolactone 12.5 mg/day
Warfarin 4 mg/day
Lipitor 40 mg/day
Omeprazole 20 mg/day
Laboratory Findings
Sodium 138 mEq/L
Potassium 4.1 mEq/L
BUN 21 mg/dL
Creatinine 1.1 mg/dL
Hemoglobin 9.0 gm/dL
Ferritin 72 ng/mL
Transferrin saturation 17%